Upcoming Small Group Classes
Hi! Thanks for stopping by! I'm Amy Jo.
My name is Amy Jo Howe. I am a Personal Trainer, owner of my own training studio, and a Health Coach. I know what it is to be obese, out of shape, and just plain unhappy with life. My journey started in 1999 when I decided I was tired of being told by the doctors that I was obese. I began with a healthy way of eating, and slowly began to introduce exercise into my daily life.
My goal in life is to help as many people that feel badly about themselves or who have been made to feel that way. I will help you love and appreciate the person you are no matter what size, injuries, health condition or fitness level you are at in your journey.
To describe my training, "different" would be the appropriate word. Whether you are an athlete, office worker, dragon boat paddler, cancer survivor, or a person that wants to lose weight–my training will work with your goals.
In 2009 I was diagnosed with Fibromyalgia and suffered until the beginning of 2014. A friend introduced me to a wonderful school that has changed my life. Now I feel about 95% better but I know what it feels like not to be in pain all the time. I have studied to become a Health Coach, and I can help you with your lifestyle needs. I can work with you on food sensitivities, weight loss, goal setting, stress– and those are just to name a few. I can't promise miracles, but I can promise that I will do my best to help you with making lifestyle changes.
Thank you for taking the time to stop at my website.
Amy Jo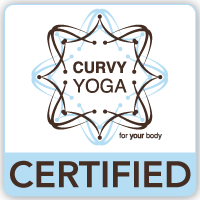 My Philosophy
fa-life-ring

Create a safe space

fa-paint-brush

Tailor programs to your needs

fa-smile-o

Have fun!